Resurrection of the Lord. PASCHA. 2018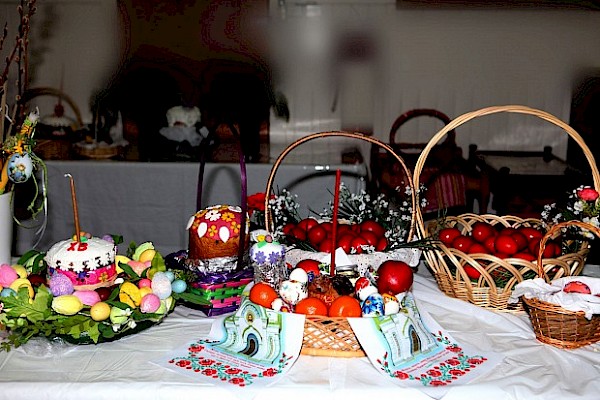 Pascha is derived from the Jewish word Pesah which means "Passover". And here there is a direct link with the New Testament. In 1 Corinthians 5:7 we read, "for our paschal lamb, Christ, has been sacrificed". According to St John, Christ was crucified at the very time that the paschal lambs were being killed. There is another link with the Old Testament because of the importance to the Jews of the Feast of the Passover. The verbal form means to protect and to have compassion as well as "passover". The experience of the Israelites was literally a "passover", but it was also an experience of both God's compassion for his people, and a great act of protection, as for example, the passage through the Red Sea. The crucifixion and later Resurrection of Christ took place during the Passover Feast. So for Christians Christ was clearly the Paschal Lamb, the fulfilment of all that the Passover had foreshadowed since the first Passover which celebrated the liberation of the Israelites from slavery in Egypt. Let us remember that because the word "Pascha" is in its origin a Hebrew word, by using it we are a witness to the Jewish community, for whom the Passover is still one of the most important words in their religious faith.
According to Orthodox Research Institute, IT IS PASCHA NOT EASTER!