Appeal to the flock on the eve of Easter 2020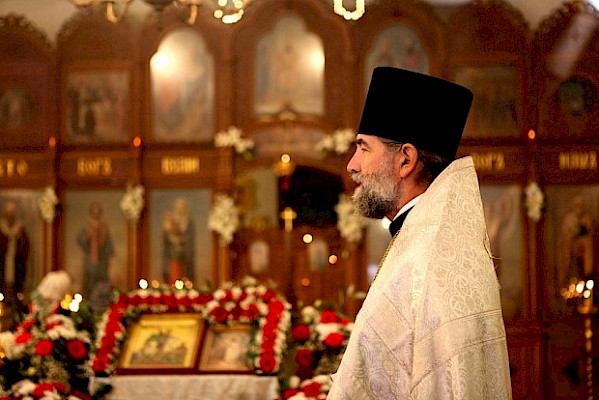 Dear brothers and sisters,
stand firm and steady. Keep busy always in your work for the Lord, since you know that nothing you do in the Lord's service is ever useless. These days and weeks are a time for us to be in prayerful solidarity with each other. Turn to Lord in prayer. Our strength to take the necessary steps to fight this deadly virus will come from prayer, as well as from the support of our sisters and brothers. Trust that the Lord hears you and is with you. God will never abandon his people. He is with us, as He was with His Son in the darkest hours, although at times He is hard to see.
This year we face an unaccustomed Easter. Our churches have been closed and silent. But nothing, not even the coronavirus, can separate us from the love of God. The church, in its people, is alive and well and will be celebrating the resurrection.
Let me now remind you, dear brothers and sisters, the Australian government announced that religious gatherings, places of worship or funerals must be restricted from opening from midday local time 23 March 2020. Please do not provoke the authorities for penalties against the church, refrain from attending church. This Easter we won't have a liturgical rite of blessing Ester cakes and Religious procession. However, you can always join church services through our YouTube channel.
Although many events have been cancelled because of the Coronavirus. Faith, love, and especially hope, however, are not among them. The challenge posed by this aggressive virus will require the deepest outpourings of faith, hope and love, and the most rigorous exercises of justice, prudence, resilience, self-control and courage. We cannot lose hope at this unprecedented time in our history. God's hope is in us, not just our hope in God. Genuine hope will keep us above the water as we face a range of difficult decisions and challenges. Don't lend credence to lies or rumours, or give in to panic. These do not come from God. We pray because we place our deepest hope in providence of God – in a goodness and in a power that transcends our own capabilities. Prayer is hope in execution.
Today we appeal to you to remain calm and do not lose hope and remember The Church is not a building, it is the community.
"Nothing that has happened to us will be able to sadden us if we offer an intense and zealous prayer; through it we will get rid of everything that befell us. " (St. John Chrysostom)