Easter cakes and Kulich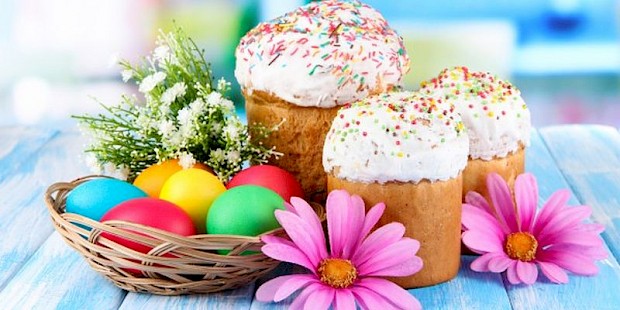 Dear brothers and sisters, we are still on our journey through the Great Lent, but not far off the bright holiday of Christ's Resurrection. Despite all the difficulties of the present moment, our sisterhood has prepared Easter cakes. With God's bless and prayer, our sisters give us hope and light through the Easter cakes and Kulich. Unfortunately, the traditional bazaar will not take place this year, but you can still treat yourself to a wonderful Easter cake. Please contact our sisterhood by phone 0417 571 961 to be ready for the upcoming holy celebration.
Dear brothers and sisters, the annual season of repentance, prayer, and fasting is a spiritual journey with the goal to meet the risen Lord Jesus, Who reunites us with God the Father. What can be better to accomplish the Feast of Christ's Resurrection breaking the fast with the Easter cake baked in the church, without fuss, with prayer, kindness, and love!
Although the assortment of Easter cakes is not so great, church cakes will fill your home with the joy, light and the meaning of the holy celebration. The Easter cake is the personification of how Christ with his disciples ate bread and symbolizing the presence of God throughout the world!
P.S. This year, our sisterhood offers pure, fresh honey straight from the beehives. The honey was selected and brought to the church by our parish priest Father Alexander.